Soft Play Equipment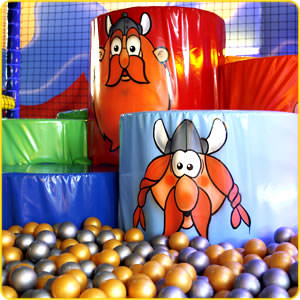 Perfect solutions for
Waiting Rooms - Leisure Centres – Cafes – Restaurants – Hotels – Airports – Ferries - Shopping centres
For smaller areas where space is at a premium Angus Firth Design can supply a range of easy to install soft play equipment including floor and wall padding to create a safe contained soft play space.
We have a range of colourful soft play characters, play shapes and educational or musical wall panels available or can create a bespoke soft play design on request with unique theming or corporate branding. See Theming, Branding & Artwork Page
Multi Sensory Rooms
With the combination of special lighting effects, soft play equipment and sensory elements Angus Firth Design can create multi sensory environments to relax, stimulate, or focus the senses. We offer a wide range of sensory equipment for therapy, learning and relaxation.
Multi Sensory Rooms have been shown to have positive effects for individuals in regards to: Special Educational Needs ADHD Autism Dementia Mental Illness Early Years Learning Impaired Motor Ability Aquired Brain Impariment (ABI)