Soft Play Multi Sensory Room - Willows School, Hayes.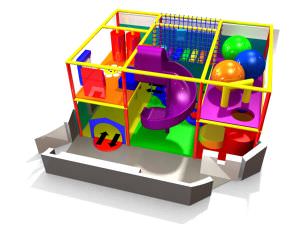 Willows School is a community special school based in Hayes, Middlesex. They have 38 children on the register with emotional and behavioral difficulties. They approached Angus Firth Design with a request to update their existing soft play area which was originally installed by Angus Firth over 20 years ago!
In the confines of a small room, Angus Firth Design developed a design for a fully enclosed multi level soft play area with added interactive light and sound equipment to keep the children fully engaged in a totally safe play environment. The end users 'the children' were involved in the design process from the early stages to see what features were most appealing to them.
"The design amazed staff and the student council body, considering the masterful use of space, and the extent of equipment included. Throughout the process we received an excellent service, with our needs always put first and completely met. We enjoyed a super-fast installation period that even occurred during school time. This caused minimal disruption to the school day, with the installation team passionately working endless hours to get the product finished before Easter bank holiday".
For a full transcript of the testimonial please click on the link below
http://www.indoorplay.co.uk/testimonial.asp?x=testimonials.asp&nv1=2&k2=12
© Angus Firth Design 2010. All rights reserved.

© Angus Firth Design - 06/04/2010