The Fun Factory Northern Ireland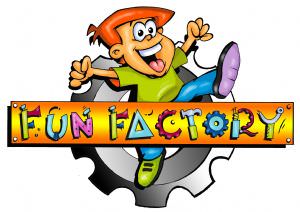 Northern Ireland's newest adventure play centre is now open.
After months of preparation the big day has arrived for the grand opening of our latest creation in Ballymena.
I think it is safe to say the opening day was a huge success!
http://www.facebook.com/thefunfactoryni?sk=wall#!/thefunfactoryni?sk=wall
Well done to The Fun Factory Team and we wish you every success for the future.
Website: www.thefunfactoryni.com
The complete service by Angus Firth Design included the design of the play area and building layout, logo design, branding and artwork.

© Angus Firth Design - 08/08/2011